As a Photoshop user, you've probably run into a situation where you have had to do repetitive tasks, such as resizing images, creating vignettes or something else. Having to do all of this manually can be very time-consuming. Fortunately there is an easier way, whether you're using an older CS Photoshop, the very latest Creative Cloud version, or even some newer versions of Photoshop Elements.
The Picture shown below is a bit of a more complicated action with additional images, like the planet and over 100 individual steps. Manual creation of the image would take over 1 hour, by automation it takes 1-2 minutes. Photoshop Actions could be downloaded from https://www.deviantart.com/.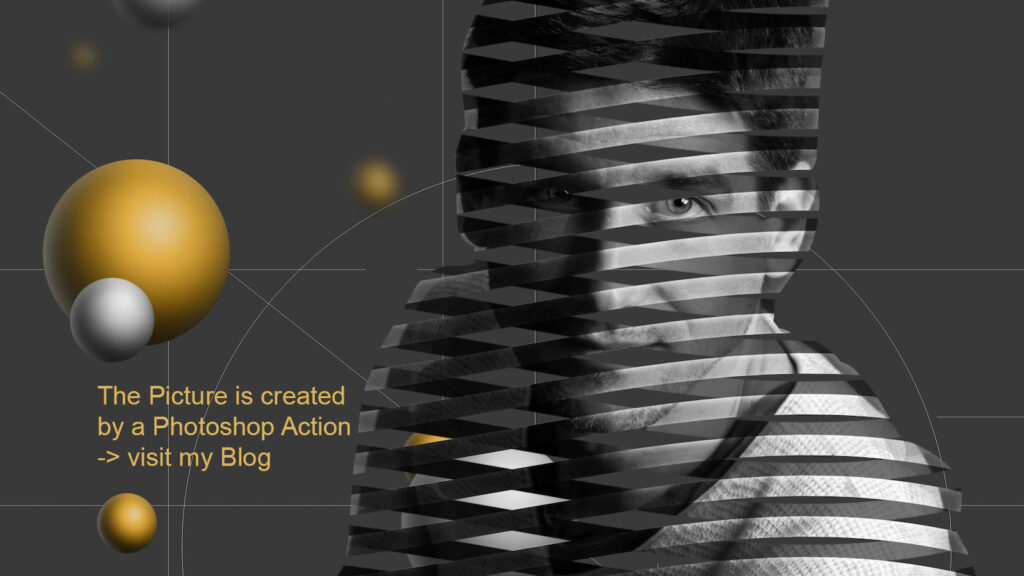 We would encourage you to give Photoshop Actions a try by creating your own Photoshop actions in 5 simple steps:
Open the Actions panel.
Record your action. Recording an action is easy. Simply click on the icon at the top right of the Actions panel.
Play the action.
Managing and editing actions. You can apply an action to all of your images after it has been recorded.
For best results in non destructive mode we would recommend to create a duplicate of your image in a new layer.